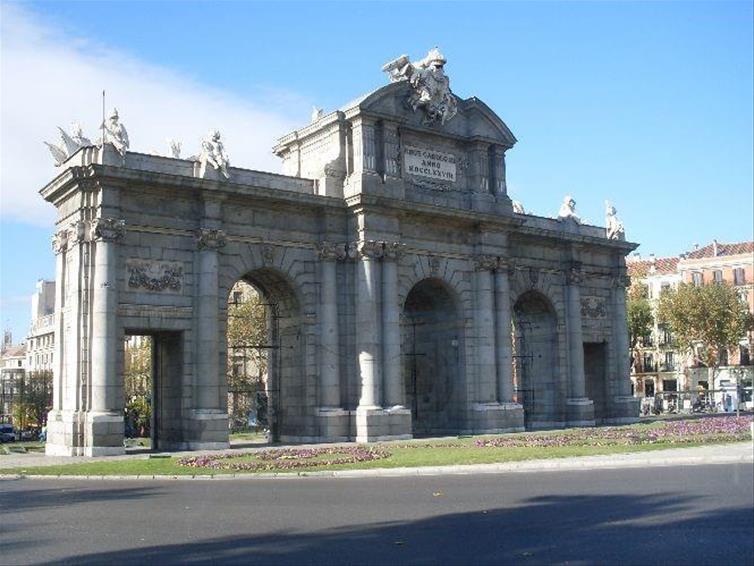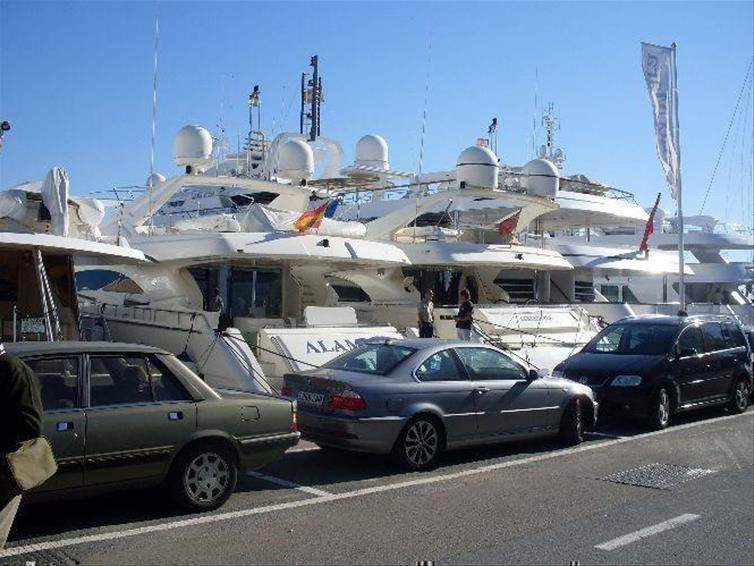 This was my first trip to Spain and I got to go to Marbella! A very beautiful town along the Costa del Sol. I was most fortunate to be part of a fantastic group of fellow Travel Counsellors attending the annual Travel Counsellors Conference which was held in Marbella.
We were whisked off on Iberian Airlines to Madrid, where we landed at an enormous airport. We had to take a train from one terminal to the next (I thought Heathrow was big but Barajas was just as huge!)
Another 1 hour flight and we landed in Malaga to the sound of festive music and dancing from a local traditional band. I felt rejuvenated and excited to be met in such a special way. Once we had collected our baggage we hopped on one of the many luxury buses that took us to our 5 Star hotel in Marbella - Hotel Puente Romano.
The hotel was like a little "greek village" with our rooms being hidden away in a lush tropical paradise garden with cobbled walkways. The hotel is situated on the beach between Malaga and Peurto Banus. A wide walkway connects the towns and it is always a hive of activity with locals and tourists getting in some exercise - jogging or just taking a leisurely stroll admiring the beautiful gardens and elegant homes on display. Although it was winter, the weather was much like Durban winters with warm days and crisp evenings.
Another highlight of the trip was my visit to Mijas. A 45 minute drive from Marbella, situated in the mountains and offering some of the most spectacular aerial views of the Costa del Sol. Mijas is a small town that is old and it is a hit with the tourists especially with the local colourfully dressed donkeys featuring as a taxi service through the narrow cobble pathways of the town. It is a shoppers paradise with some really good bargains to hunt down. We did some local wine tasting and got a chance to sample some of Spain's finest wines.
Another favourite outing was Pueto Banus which is for the rich and famous. The streets are lined with Versace and other well know brand shops. The restaurants were mostly closed due to winter, however, it is suggested to follow the locals to the nearest spot as you are sure to get the best meals at very reasonable prices. The yachts were spectacular with each one bigger than the next.
I flew back to Madrid where I stayed at a 3 Star hotel situated in a great spot for sightseeing as it was close to the Metro and most shops - The information centre at the airport is wonderful and the people who assisted us were very helpful with information on what to see and do in 2 days . The metro is very easy to navigate with everything translated in English. After purchasing a train ticket to Toledo I was off for more sightseeing and was not disappointed at the rich culture and well preserved old town. It was a filled with tiny streets crammed with shops and churches and the most interesting buildings. A definite must for anyone wanting to visit Spain. After the train trip back from Toledo we decided to take a walk up to the Prado Museum as they offer free entrance between 6pm and 8pm daily. I was blown away with the works of art on display!
Another worthwhile outing is the hop-on hop-off bus tour in Madrid which offers you the opportunity to see Old Madrid and New Madrid. Being winter, it was really cold with the daily temperatures only reaching 7 or 10 degrees. There are many coffee shops along the way offering first class coffee and the most wonderful pastries. The bus offers you the chance to get off at a sight that you find interesting and once you are finished having a look another bus will collect you and continue with the route that you were on. I was really happy to get to see the Plaza Mayor as I had really been looking forward to seeing this plaza. I was not disappointed as they were setting up the christmas markets and although it was not open for sale yet (my wallet was breathing a sign of relief). I did get a chance to have a look at the amazing Christmas goodies on offer!
The trip was wonderful and I would definitely recommend a visit to Spain!