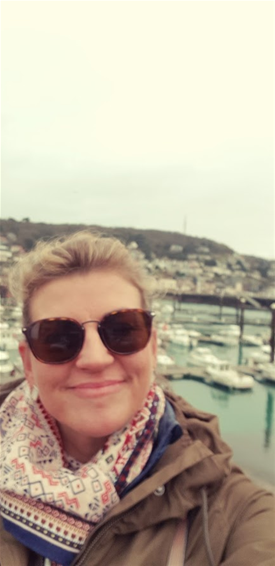 I've spent a lot of time lately pondering the concept of travel. Why do we as human beings want to travel away from the safe homes, we have built for ourselves, and the countries and cultures that we know. Surely it would make sense as a species to create your home, and then stay there where you've put your roots down? Do we who love to travel lack some fundamental gene that keeps our feet perennially itchy?
This thought path has turned me to reflections on my personal experiences of travel, and why I chose to take a passion and turn it into a career. Old photos shared by my parents start to tell a story and looking back on family holidays cements the inkling that travel has always been in my blood. I grew up with a family that travelled at every opportunity. My first holiday was when I was a mere three months old, and by the time my brother came along, I was a seasoned traveller who had been around the country on various trips with my young parents. We were in Ballito, Wilderness, Sterkfontein and Cape Town regularly, and were also incredibly lucky to travel into Botswana and Zimbabwe several times, on long adventures that often included nights spent in campsites we had created in the middle of the road, so deserted was the park we found ourselves in. Long before Google Maps existed, I remember sitting with my father, spellbound but cynical of the "TomTom" that could tell us exactly where on earth we were. It was a regular laugh that we knew exactly where WE were, but not where anything else was!
Those were trips of pure unadulterated joy as a young child; days spent perched on the roof rack of the car looking for game during drives, afternoons spent setting up camp before inventing games to play (Lion and Buck was a favourite – a kind of safari Cops and Robbers meet Stuck-in-the-Mud), avoiding tidy-up chores in the evening, and nights spent gazing at the infinite blackness of the African skies while the fireplace crackled softly. Those adventures came with challenges too – from unreliable 4x4s breaking down in small towns, to being scammed buying currency on the back streets of Bulawayo. Those trips shaped me and my love for adventure, and I will forever be grateful to have had the chance to explore so much of Africa before I had even reached 13.
The allure of "overseas" began to nibble away at me in my teens, and luckily I was treated to a trip around England when I was 13. I was HOOKED! When I was 16, I took the train on my own from Chester to London to join family friends before heading to Barcelona for a cruise. The ease of being able to jump on a train and arrive somewhere new blew me away. I remember so clearly arriving at the station in London – with that crazy bustle of harried looking commuters, the buzz of their chatter, the electronic signboards flashing exotic place names – and starting to understand how easy travel can be. – and how thrilling. The next year I was off to France for a school exchange programme - and there began my obsession with all things French! A few nights in Paris with a small group of friends and an exceptionally cool French teacher was absolutely everything that I had never known I wanted. To this day, France is without a doubt my favourite country in the world!
Then it was back to university and some serious studies – I did a BSc with Honours in Biochemistry of all things – with the constant itch to travel. During those years we did a lot of local travel – from Durban every year for the July, to Cape Town regularly to pretend that we fit in on the beaches of Camps Bay – and the love of the road trip was deepened.
In 2006 a friend and I went off on a whirlwind Contiki tour of Europe, and then my life and my career path changed completely. I saw a way to travel for a living, meeting people, showing them secret beach bars and back-alley historic sites, and I was sold. I came home, made the application to become a tour manager, and began work on a monstrous assignment that we were to complete before embarking on a three-month training trip around Europe. An epic trip that will forever remained etched in my brain – nothing like running around a brand new city with a clipboard and a pen and trying to learn absolutely everything that you may need before your first tour with paying clients!
Contiki molded me in many ways. The job of being a tour manager is often touted as being "the best in the world" – and it is – but man oh man, is it tough! You're up all night with the party animals, first to breakfast in the morning, doing history talks and walking tours, getting to know everyone, taking injured guests to the hospital, and sleeping very, very little. And then doing it all again in two weeks with a new group of people! It was absolutely, indescribably awesome. I was on the road for three years, for both the summer and winter seasons, and in my off time we explored more of Europe – Milan, Genoa, more Paris, more Rome, even Tunisia. Rudely, the UK government decided that South Africans would need visas to enter their country in 2009, and I was left forced to make a decision about my career, as I was no longer able to operate out of London.
I came home sad but happy to unpack my suitcase and catch up with old friends. I got involved in events through clients of the staffing business that I had started in 2001, and became over the next few years a highly specialized event logistics manager. This involved working quite closely with travel agents, and I began to understand the incentives travel sector very well. Crafting true bucket-list prize trips for corporate clients, with all of the extra touches one could only dream of on a budget trip, really excited me, and being able to work with brilliant marketing managers and events teams made this a dream job.
The only element that held me back was that I could not book flights myself, so in a move that stunned my friends and family, I decided a few years ago to study travel instead of doing an MBA! I did the requisite courses on the software, scoring full marks in all my exams, and transitioned smoothly into the travel industry. I had never realized how much I already knew about both front- and back-end sides of travel! In the years that I have been a full ticketing agent, I have developed an even deeper love for the industry.
For me, travel is more than a career, it is a true passion. I have found where I need to be, and I am not going anywhere!