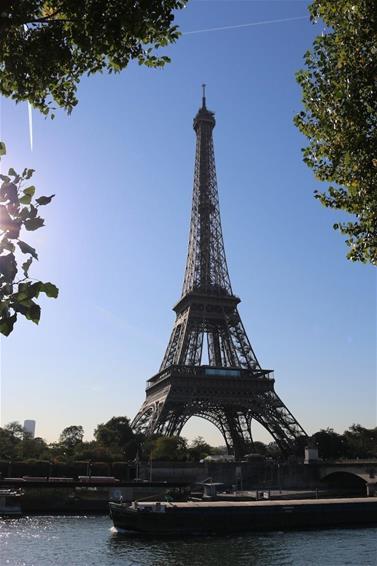 We were invited to our annual Gold Conference in October 2017, a boat cruise from Genoa to Marseille and we decided to do a quick stopover in Paris.
Paris may be the city of love and is one of the most romantic places in the world, and I've been having a little romance with the city itself. It turns out I LOVE Paris. We spent the day wandering among some of the main attractions, stopping for café lattes and macaroons, and we explored the 'City of Light' on a hop-on-hop-off bus tour! This is the BEST way to explore Paris, especially if you don't have much time. You can choose the Paris attractions that you want to see from the Eiffel Tower, to the Champ Elysées to L'Arc de Triomphe. The Eiffel Tower night tour is definitely a must to do!
While many people focus on summer time travel when they're planning their vacations in Paris, it can be tough to find reasonable flight prices to Paris in the summer. So, for price conscious travellers, who are looking to avoid the tourist onslaught of the peak season, or anyone who prefers to experience the city when it's not filled with as many tourists, then there's always Paris in October.
The good news is that you'll find the prices on most travel-related items are lower than in the summer, and if you're lucky you'll still get some good weather. Now, as you'll no doubt realize, there's never a time in Paris when all the tourists have gone home. It's a year-round tourist destination, so you can expect to see tour groups being led around by colorful flags at pretty much any time of year. But the crowds at major tourist stops like the Louvre and Eiffel Tower will be significantly less if you're planning a visit to Paris in October than if you're one of the many visiting in July. And of course, the lower prices are usually a hit with travellers, too.