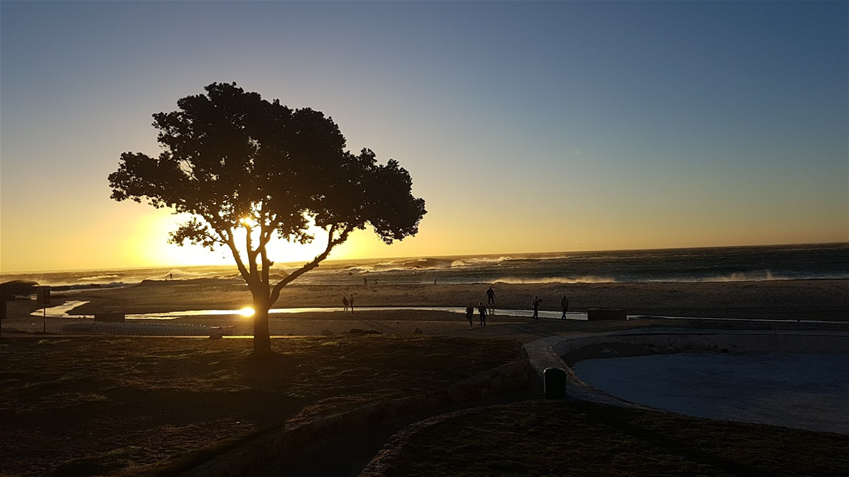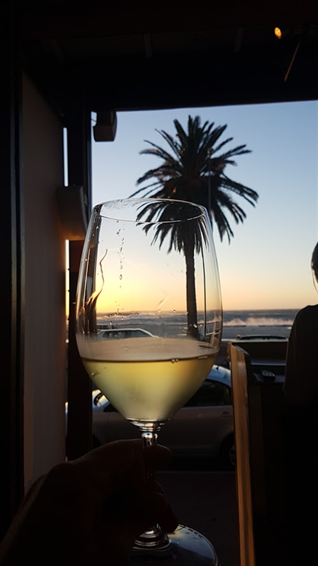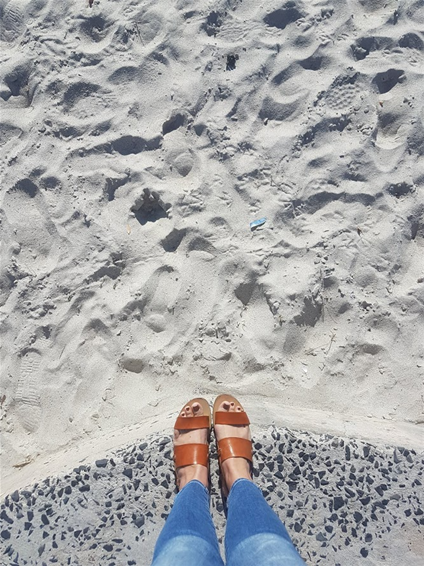 Miami, and South Beach in particular, is renowned for powdery white beaches, palm-tree lined boulevards, and azure blue waters. The crowd is gorgeous, the weather fine, and the vibe is right on-trend. If you've got Miami on your bucket list, why not stay local and head to Cape Town's Camps Bay beach? Camps Bay has it all – stylish cafes and wine bars, elaborate villas, luxury hotels, and life-altering sunsets. Add to that a perfect stretch of beach, a palm-fringed promenade, some beautiful people, and you have yourself the perfect trendy beach destination – right here in South Africa.
Here are my top five reasons to visit Camps Bay:
1. Gorgeous beach(es) Camps Bay is the largest and most popular beach in the area, but just around the corner are Clifton's four sheltered beaches, Bakoven's striking boulders, and the local-favourites of Maiden's Cove and Glen Beach. With all of these options for beach-bums, Camps Bay is the ideal base – whether you enjoy lazing on a lounger, tossing a volleyball, or dipping into the (icy) water. There is even a tidal pool for those keen to get a proper swim in!
2. Epic sunsets Ask any local where to see the best sunsets in Cape Town and they are sure to suggest Camps Bay. Whether from the deck of a chic café, the sands of the beach itself, or one of the luxurious hotels or villas in the affluent suburb, a Camps Bay sunset is a must-see for your next trip to Cape Town!
3. Scenic eateries and bars If, like me, food and wine are always at the back of your mind, Camps Bay will not disappoint! The entire length of the beach is lined with a variety of bars, cafés and restaurants. From popular franchises to sophisticated fine dining, almost every cuisine that you can imagine is available. My personal recommendation is to follow up your dinner with a gourmet gelato from Gelato Mania in the Promenade Centre! And once the sun has gone down over the ocean, the strip becomes the ultimate spot for a cocktail. Rub shoulders with local celebs at the legendary Café Caprice or follow the buzz to many other places that offer your cocktail of choice.
4. Magnificent mountain backdrop Unlike many famous beaches around the world, Camp's Bay is surrounded by the stunning foothills of the Twelve Apostles and Table Mountain, framing the beach beautifully with their shades of dramatic grey against the (usually) blue sky. The mountains add great contrast to the powdery beach, and the hills are home to some truly stupendous houses and villas – some of which I can assist in renting for your stay?
5. The luxurious lifestyle Camps Bay one of the most expensive suburbs in the entire country, and there is something in the air that makes you feel like you are part of a secret society. Hotels, restaurants and bars are opulent, with sumptuous furnishings, lavish bathrooms, and views to dream of. The beautiful people, sports cars and pricy boutiques add to the invisible allure of this special place, and after just a few hours in Camps Bay you are sure to wish you never had to leave this slice of paradise.
If you'd like to chat Camps Bay, I have plenty of insider tips, hotel options and excursion ideas that we can discuss!