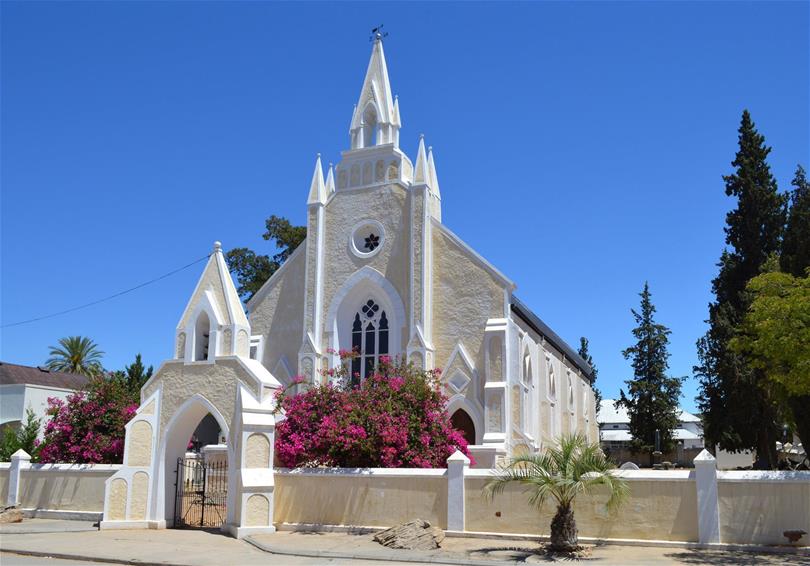 Just outside of Amsterdam lies one of the world's largest floral displays – the internationally renowned Keukenhof. Originally planted as the vegetable and herb garden of a nearby manor house, Keukenhof is now a stunning collection of various flowers, trees and water features that covers over 32 hectares. I was lucky enough to visit in 2019 and was genuinely overawed by the riot of colour and intricate planned flower beds.
But did you know that locally we have one of the largest natural displays that the floral kingdom puts on? The Namaqualand region has the highest concentration of succulent plants of any of the world's arid regions – and more than a thousand of its estimated 3 500 flora species cannot be found anywhere else in the world! During the spring of each year, these explode into an endless carpet of colour as the normally dry sands almost miraculously turn into field after field of flowers.
The area offers several quaint towns, scenic mountain passes, and the starkly beautiful Atlantic coast, but the real draw card is the flowers. Because the window of time to see them is limited, I have a few tips for you on how best to plan your trip to Namaqualand.
1. Most importantly, the timing of the flowers depends on the winter rains. Working closely with an expert on the area is the best way to ensure that we get the timing just right for your trip. I work with only a few local operators who specialize in the region in order to ensure that you get the most out of this incredible trip.
2. Stay flexible and be prepared to change your route if needed. Because the flowers depend on so many natural factors that we cannot control, it is necessary to be prepared to change the planned route if the flowers are better in another area. Also remember that the area holds many other attractions – such as rooibos tea farms, mountain passes, and Bushman rock art.
3. Book early – because the region is small, but the flowers world-famous, accommodation and tour guides are quickly snapped up and if left too late, you'll have only a self-guided day trip as an option.
4. Plan an escorted tour – travelling with a guide who has intricate knowledge of the flowers and the best routes each day. These tours can be private or with a small group, but I recommend this as everything is arranged in advance and you can relax and enjoy the incredible flowers instead of stressing about driving routes and finding accommodation.
5. Make time to explore the towns too – the small town of Niewoudtville is charming, with an intricate church and many small farms that open up for guests to picnic and explore. Clanwilliam is a beautifully picturesque town, with many good options for lunches and shopping. Closer to the coast the town of Paternoster is one of my absolute favourites – typically stark Atlantic coast with the feel of a Greek island town.
A truly once-in-a-lifetime experience, with far fewer crowds of tourists, Namaqualand is a must-do for those who enjoy natural tourism and spectacular scenery! Get in touch if you'd like to find out any more about how to plan the perfect trip to see this phenomenon.