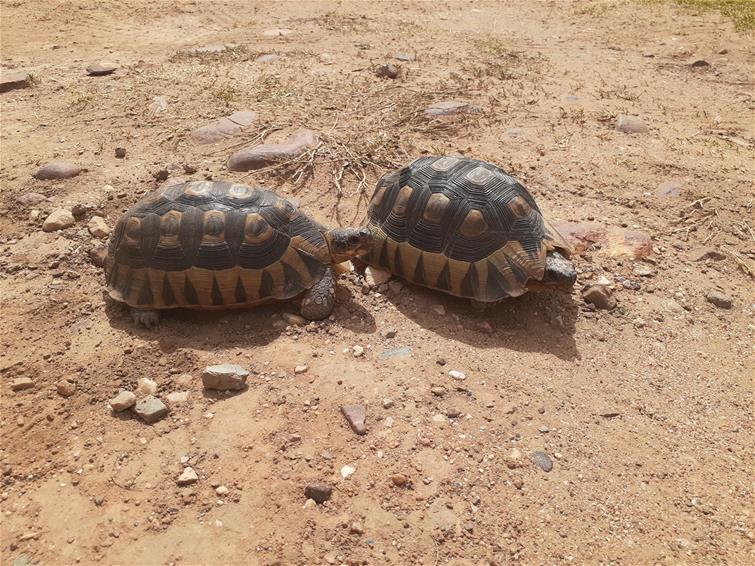 Just outside the quaint town of Swellendam and at the foot of the Langeberg Mountains, lies the Bontebok National Park. The smallest of the 18 National Parks in South Africa, this little slice of serenity is the perfect escape from city life for either a day visit or an overnight stay.
Having visited most of the SANPARKS in Kwazulu-Natal and Mpumalanga, I was curious to get a sense of this Cape park. It is home to the once-threatened Bontebok and boasts several antelope such as Red Hartebeest, Cape Grysbok and the ever-elusive Grey Rhebuck. The open plains and gentle rolling hills provide the perfect terrain for game viewing, and there are several loops around the park for self-drives.
Outdoor enthusiasts will delight in the many activities on offer – from fishing or swimming in the Breede River, to canoeing (with your own equipment), mountain biking and hiking. The three hiking trails vary in distance but are easily navigated from the start of the rest camp. We did the 3.3km Aloe Hill Trail, which is a gentle walk along the Breede River and passes a viewpoint with the most spectacular views of the surrounding mountains.
Overnight accommodation is available in the Lang Elsie's Kraal Rest Camp, where you can opt for one of 14 fully equipped self-catering chalets with all the modern amenities, or a campsite for a more rustic stay. We stayed in a chalet with unparalleled views of the river and enjoyed a long leisurely afternoon on a picnic blanket with a book. The resident tortoises are the cutest addition to the camp and kept us entertained!
We woke up in the morning to the sounds of a lone bontebok chomping grass outside our chalet. It was the most relaxed I've felt in years and reinforced my love of being in the bush. Whether you're looking for a day of enjoying the outdoors, or an overnight bush escape, I cannot recommend this park enough!